Beyond Insemination
Talk

0
10,625pages on
this wiki
Beyond Insemination is a talk radio show hosted by Duane Earl on the station Blaine County Talk Radio in Blaine County in Grand Theft Auto V. The show is about farming, fishing, and other things men like to do. The show mainly consists of callers taken to ask for and thank Duane for advice relating to these topics.
Video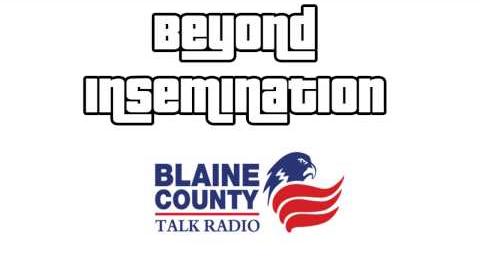 Trivia
On the show, Duane advised that using dynamite is easier than sitting around with a pole.
Duane talks about how unisexery has "neutered our society."