"Everyone wants to pay homage to a dying legend, everyone wants the glamour of a bygone age."
―Jon Gravelli
Jon Gravelli (1923–2008) was a character in the Grand Theft Auto series who appeared as a supporting character in Grand Theft Auto IV. He was the Don of the Gambetti crime family in Liberty City from 1978 until his death in 2008.
Jon Gravelli was born in Meadow Hills, Dukes, Liberty City in 1923. It is likely that he was in some way affiliatiated with the Mafia from as young as twelve, given his awareness of his rivals the Ancelotti crime family. His criminal record dates back to 1940, when he was first arrested for possession of gambling records at only 17 years old. Rigorous criminal activity continued through his twenties, including car theft, attempted murder and bribery, though his LCPD record states that he had never been in prison. In 1968, he had a son, Jon Gravelli, Jr., who eventually became a Gambetti associate until he was disowned after developing a cocaine addiction.
In 1972, he almost killed Giovanni Ancelotti's uncle (and later regrets not doing so). In 1978, at the age of 55, Gravelli took became Don of the Gambetti Family after the death of his uncle, Sonny Cangelosi. The Gambetti Family became the most powerful of Liberty City's Mafia families under Gravelli's leadership.
During the early 1990s, when he was in his late sixties, Gravelli was arrested twice, for Racketeering and Murder and Obstruction of Justice, though he was acquitted of both charges. Some time in the late 1990s to the early 2000s, Gravelli started to work with United Liberty Paper company, and became a good friend with one of the company's senior agents. In 2005, whilst awaiting trial, Gravelli was hospitalised and admitted to the Schottler Medical Center with a serious illness. In 2006, whilst still hospitalised and still awaiting trial, he was charged with racketeering.
Events of GTA IVEdit
In 2008, Gravelli was introduced to Niko Bellic via cellphone through his contact at United Liberty Paper, who is referred to as a "mutual friend". Gravelli first hired Niko to provide security for a politician from Russian gangsters who wanted to kill him. Niko and the convoy are ambushed on a back street, though they survive. Next, Gravelli orders Niko to kill Korean Mob connected Kim Young-Guk for running a counterfeiting operation. In Liquidize the Assets, he hired Niko to destroy the Ancelottis' drug vans in a warehouse. In return for his efforts, the ULP located Darko Brevic, a soldier who betrayed Niko's military unit during the Yugoslav Wars, in Bucharest and brought him to Liberty City.
After the completion of the storyline, internet and radio news reports announced that Gravelli died peacefully in his sleep in hospital at the age of 85, whilst still awaiting trial.
LCPD Database recordEdit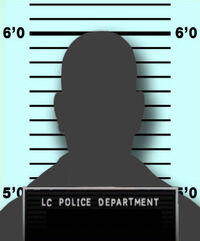 | | |
| --- | --- |
| Surname: | Gravelli |
| First Name: | Jon |
| Age: | 85 |
| Place of Birth: | Meadow Hills, Liberty City |
Affiliations:
Criminal Record:

1940 - Possession Gambling Records
1942 - Promoting Gambling
1942 - Assault
1944 - Grand theft Auto
1946 - Attempted Murder
1949 - Bribery
1990 - Racketeering and Murder
1992 - Obstruction of Justice
2006 - Racketeering
Notes:

Head of the Gambetti Crime Syndicate since the death of Sonny Cangelosi in 1978.
Indicted several times but never convicted of a serious crime.
Resident of the Schottler Medical Center for the last 3 years due to an allegedly serious illness.
Mission Appearances Edit
GTA IV
He is most likely based on Carlo Gambino, former boss of the Gambino crime family, on which the Gambettis are based, although his name shares similarities with John Gotti. His last name is also similar to Gotti informant Sammy "The Bull" Gravano. He might also be based on Giacomo Amari, the late acting boss of the DeCavalcante crime family in New Jersey, as he was diagnosed with stomach cancer during his tenure as acting boss, and as his condition worsened, he was unable to run the family as efficiently as before.
Despite being able to call Gravelli after missions, his number will not be recognised by Niko's phone if the player tries to phone him at any other time.
Gravelli's in-game model does not have legs, and he is always seen in a hospital bed.