BUSINESS


Radio Los Santos

BAWSAQ:
RLS
Tagline(s):
"Blazin' hip hop across San Andreas for 25 years."
"Contemporary Hip Hop blazing into your stereo."
― Description at LCN.com.
Radio Los Santos (106.1) is a radio station in Grand Theft Auto: San Andreas and Grand Theft Auto V. In GTA San Andreas, it plays West Coast hip hop and Rap music from the late 1980s and early 1990s - primarily the "gangsta rap" sub-genre. The player can buy stocks of the radio station on the Lcn-exchange.com website in GTA V.
Description
Edit
The station, evidently, broadcasts from Los Santos. This station was released in a joint album with Playback FM as part of the 8-Disc soundtrack. The station also includes references to "carjacking on the rise", Los Santos gang violence, and the Los Santos drug/crack problem - being that these activities play a key element of the gameplay and the story. This is the favorite radio station of the Grove Street Families and Ryder. The station DJ is Julio G. Rapper B-Real from Cypress Hill makes an appearance on the station and so does Madd Dogg who is voiced by Ice-T. Other appearances on the radio station includes OG Loc and Big Smoke once the first chapter (Los Santos missions) has been completed.
In Grand Theft Auto V it appears once again, this time playing modern hip-hop and is hosted by real life radio host Big Boy - host of Big Boy's neighborhood in Los Angeles and voice of Big Bear in Grand Theft Auto: San Andreas.
Playlist
Edit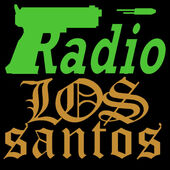 GTA San AndreasEdit
Songs marked with * don't appear in the re-released versions of the game.
Exclusive for PS4, Xbox One, and PC versionsEdit
Deleted Songs
Edit
GTA V's trackID.gxt2 database reveals more songs were planned to appear on the station but were not included in the final version.
See also
Edit
GTA San Andreas soundtrack:
Grand Theft Auto V soundtrack: