Smackdown is a mission in Grand Theft Auto Advance that the protagonist, Mike does indepedently.
DescriptionEdit
Upon learning that King Courtney and his men are after him and his money, Mike decides to strike back, he gets in a car and he kills 10 Yardies around Shoreside Vale in 4 minutes to weaken the Yardies.
The reward for completing this mission is $40,000 and unlocks the mission Assault Joint.
Video WalkthroughEdit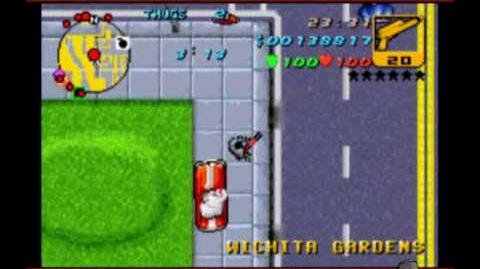 GTA Advance Mission 39 - Smackdown
(05:34)