CHARACTER


Sesto Elemento

Appearance(s):
Unknown
Full name:
Sesto Elemento
Also known as:
The Zentorno Boy
Status:
Alive
Gender:

Male

Date of birth:
September 12 , 1993 (21)
Home:
Beverly Hills, California

Nationality

:
Italian English
Main affiliation:
Grove Street Families, Lamborghini Company, Koenigsegg Headquarters
Vehicle(s):
Black and Red Zentorno
Businesses:
Architect
Racer(retired)
Voiced by:
Himself
Hi my name is Zentorno. I am a huge fan of Grand Thefto Auto games. I also wanted to help to edit this wonderful wikia. You can message me anytime you want :)) Thanks for visiting my page. 
My favorite pages
Add links to your favorite pages on the wiki here!
Favorite page #2
Favorite page #3
| | |
| --- | --- |
| | This user is a proud owner of a slim Xbox 360 |
Design
The Zentorno is heavily based on Lamborghini Sesto Elemento featuring its shape, The circle wholes at the back of the car, and the triangular vents. The front fascia, especially the grille resembles the Lamborghini Veneno, as well as some elements from the Lykan HyperSport. The headlights are based on the Acura NSX. The A-pillar of the car may be based on the Lamborghini Huracán. The rear is largely based on the Sesto Elemento for the windows and shape, while also taking elements from the Veneno.
Trivia
It is the second car that features different opening animation like the Infernus.
When modified correctly. The car will looke like a Lamborghini Veneno.
GTA Favourites
Favourite Protagonists
Favourite Vehicles
Infernus(My favourite car since GTA 3)
The Liberator
Favourite Weapons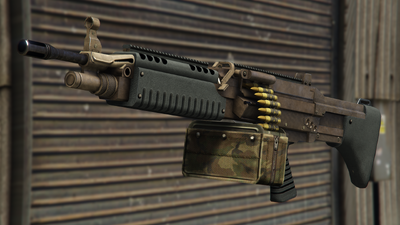 Favourite Lines
| | |
| --- | --- |
| | This article or section is Under Construction. |
This is bulletproof glass , so you can't just fuck off bitch or i call the sheriff - Tanker Commander

Franklin: I can't stay my ass in Los Santos
Lester: Hi Franklin 
Franklin : Whassup? - Paleto Score

Busta!! - Ryder
Leaving without liscene?! - CJ's anger when someone bumped his car
I can be myself out here , Bullying , reckless , and totally selfish Do the things that make me, me - Trevor Philips, Minor Turbulence
Bring me my coffee, or I'll cut your arm off - Trevor Philips in his own trailer
Look homie, I don't mind dying, you feel me? ,But i just wanna die with something that matters - Franklin
I hope you got insurance! - Niko Bellic
Hey cousin Let's go bowling - Roman Bellic
Life is complicated. Iv'e killed people smuggled people, sold people, Perhaps here things will be differenet - Niko Bellic
Nigga - Lamar
You want me? Come get me - CJ's message to the cops
I may look good but i am a MANIAC! -CJ
Crazy Bitch! - CJ , Farewell my Love
I mean far out man . You know I mean you beat the system! I tried for 30 years for crossover but manage it man - Truth to Carl - End of the Line
I'm too intelligent for this shit man Im a real deal fool Oh yeah im a genius - Ryder
Ryder: "Hey, CJ, tell me why I didn't finish high school."
CJ: "Because you been dealing drugs, man, since the age of ten! (pauses, then laughs) Because you went and put hands on that teacher for wearing Ballas colors!"

―CJ recalling why Ryder was kicked out of school.

Who let you drive? - CJ
This is a rack so Im gonna torture your sorry ass!!- Catalina about to torture CJ , First Base
Favourite Places
| | |
| --- | --- |
| | This article or section is Under Construction. |
Top 5 Favourite Missions
Ratings
Grand Theft Auto Vice City - 9/10 Grand Theft Auto San Andreas - 10/10 Grand Theft Auto IV - 7/10 Grand Theft Auto V - 10/10
Real Life
Gallery