CHARACTER
Vincent Lupisella

Appearance(s):
Grand Theft Auto IV (Unseen)
Full name:
Vincent Lupisella
Status:
Alive
Gender:

Male

Date of birth:
1929
Place of birth:
Bohan
Nationality:
Italian- American
Family:
Mark Lupisella (Nephew)
Dani Lupisella (grand niece)
Main affiliation:
Lupisella Family
Moe Schwartz
Sonny Honorato
Businesses:
Don of Lupisella Family
Vincent Lupisella is the Don of the Lupisella Family. He is the uncle of Mark Lupisella and the grand uncle of Dani Lupisella.
LCPD Database recordEdit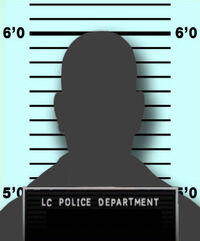 | | |
| --- | --- |
| Surname: | Lupisella |
| First Name: | Vincent |
| Age: | 79 |
| Place of Birth: | Bohan, Liberty City |
Affiliations:

Lupisella Crime Syndicate

Criminal Record:

1948 - Hijacking
1950 - Manslaughter
1952 - Armed Robbery
1956 - Extortion
1970 - Conspiracy
1989 - Racketeering
2001 - Racketeering
2005 - Obstruction Of Justice
Notes:

Suspected to be the head of the Lupisella Crime Syndicate despite his nephew, Mark "Loopy" Lupisella, being officially in charge.
Believed to have killed his twin brother in a struggle for leadership of the family.
Claims to suffer from Alzheimer's Disease though his lawyers have blocked any State sponsored tests to verify this.
The Lupisella organization is believed to control many major Liberty City rackets.