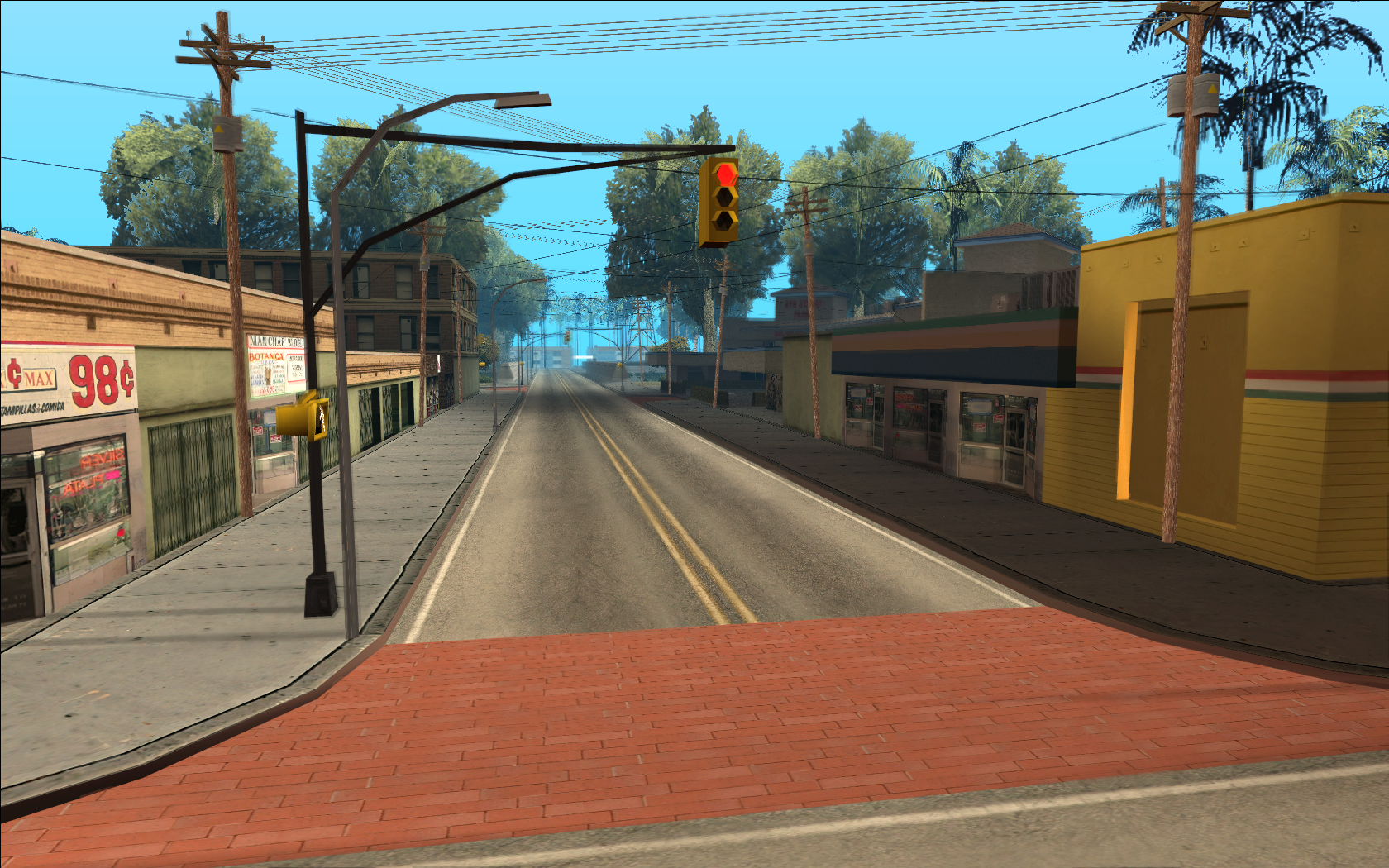 6th Street is a street in Grand Theft Auto: San Andreas, located in Willowfield and Playa del Seville in Los Santos.
Description
The street runs from Willowfield in the west, near Cluckin' Bell, to Playa del Seville in the east, and crosses the Storm Drain. Its main point of interest is 6th Street Plaza, a mall with various small businesses. A graffiti tag and a snack vending machine can be found here.
Businesses
Ad blocker interference detected!
Wikia is a free-to-use site that makes money from advertising. We have a modified experience for viewers using ad blockers

Wikia is not accessible if you've made further modifications. Remove the custom ad blocker rule(s) and the page will load as expected.