This article needs more images


You can help by adding some relevant images or discussing changes on the talk page.
Please remove this template when images are added.
Note: Please remember to follow our image policy in naming and licensing before adding images.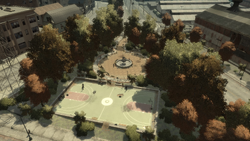 Acter Park is a park located in Alderney, featured in Grand Theft Auto IV.
Description
Acter Park is located on Lee Road in the center of Acter in Alderney.
The park is a frequent intoxicated hangout for Derrick McReary and it is out of this park that he gives most of his missions to Niko Bellic.
Collectibles
Prominent Appearances in Missions
Grand Theft Auto IV