---
---
"When you marry a dragon, you gotta expect a few knights are gonna turn up to try to slay him."
―Angie Pegorino.
Angie Pegorino is a character in the Grand Theft Auto series who appears as a minor character in Grand Theft Auto IV.
Description
Little is known about Angie's background. At an unknown point in time, she married Pegorino Family leader Jimmy Pegorino and they had a son, who later committed suicide. She is also a friend of Pegorino associate Phil Bell - although this may have been more than friendship, but Phil insisted that they are just friends.
Angie has been arrested twice; firstly in 1999 for driving while intoxicated, and again in 2003 for possession of stolen property. Despite her own criminal record, she is disdainful of the criminal activities of her husband and his associates.
At the end of the game, Angie is widowed after Pegorino is killed by either Dimitri Rascalov or Niko Bellic.
LCPD Database Record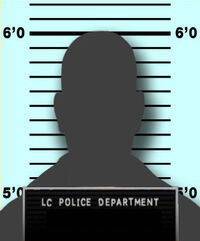 | | |
| --- | --- |
| Surname: | Pegorino |
| First Name: | Angie |
| Age: | 47 |
| Place of Birth: | Westdyke, Alderney |
Affiliations:
Criminal Record:

1999 - Driving While Intoxicated
2003 - Possession Stolen Property
Mission Appearances
GTA IV
Ad blocker interference detected!
Wikia is a free-to-use site that makes money from advertising. We have a modified experience for viewers using ad blockers

Wikia is not accessible if you've made further modifications. Remove the custom ad blocker rule(s) and the page will load as expected.