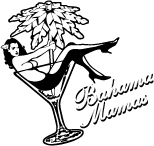 This article is for the Bahama Mamas Nightclub. For the apartment, see The Bahamas Apts.
Bahama Mamas is a Nightclub franchise featured in the HD Universe. There are currently two open Clubs:
Trivia
"Mamas" is Portuguese and Spanish for "boobs" . "Mama" also means "mother" in several European and Hispanic languages.