"GTA war simulator."
―Description
Battle GTA is a Rockstar Verified user-created deathmatch featured in Grand Theft Auto Online.
Description
The map takes place just outside of Fort Zancudo near the swampy areas and heavily relies on military based weapons and vehicles.
Two teams are pitted together in a battle among the swamps near Fort Zancudo. Players mainly use power weapons and heavy vehicles that are predominantly used by the military. Incendiary props such as explosive barrels and propane tanks are littered around the map near a variety of points, making it very challenging to stay safe.
There is also a large amount of RPGs that spawn, allowing the players to defend themselves from tanks and aircrafts. Communication and teamwork are recommended for this deathmatch.
Vehicles
Weapons
Pickups
Map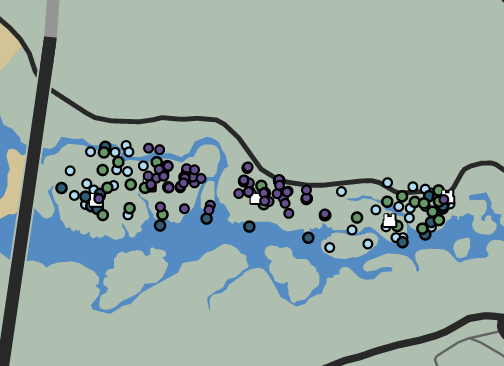 Ad blocker interference detected!
Wikia is a free-to-use site that makes money from advertising. We have a modified experience for viewers using ad blockers

Wikia is not accessible if you've made further modifications. Remove the custom ad blocker rule(s) and the page will load as expected.