"What do you do with the boatyards and fishing towns on the Alamo Sea when the water's become so salinated that all the fish are dead? Use them for a deathmatch. Fight it out in the barns and boathouses of Blaine County's Galilee."
―-Match description
Boatyard is a Team Deathmatch featured in Grand Theft Auto Online.
Map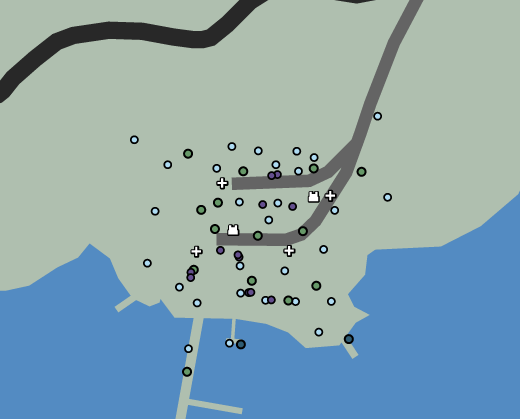 Gallery
Trivia
Ad blocker interference detected!
Wikia is a free-to-use site that makes money from advertising. We have a modified experience for viewers using ad blockers

Wikia is not accessible if you've made further modifications. Remove the custom ad blocker rule(s) and the page will load as expected.