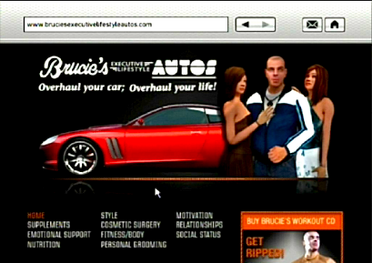 bruciesexecutivelifestyleautos.com is the in-game website of Brucie Kibbutz's garage in Grand Theft Auto IV. Contrary from the title of the website, its contents is more oriented into life coaching, working out and appraising Brucie's lifestyle rather than selling or displaying vehicles.
Trivia
Ad blocker interference detected!
Wikia is a free-to-use site that makes money from advertising. We have a modified experience for viewers using ad blockers

Wikia is not accessible if you've made further modifications. Remove the custom ad blocker rule(s) and the page will load as expected.