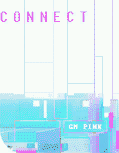 CM Pink is a character in the Grand Theft Auto series who is mentioned in Grand Theft Auto: San Andreas.
Character HistoryEdit
CM Pink is an author who, some time prior to 1992, had a book called Connect published.
His name could be a reference to WWE superstar CM Punk.