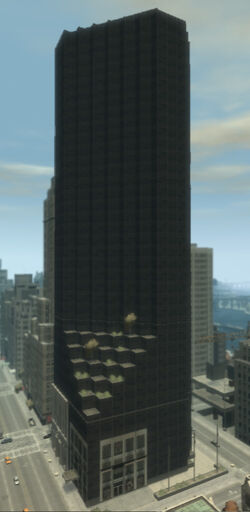 Canyon is a clothing store located at the ground floor of Cleethorpes Tower, a skyscraper in the fashionable Hatton Gardens shopping district of Algonquin in Liberty City.
Information
The store's icon depicts a body of water passing presumably through rocks - the forming of a canyon - as it's name references.
Canyon is located to the right of the jewelry store Gaulle, having a main entrance on Columbus Avenue and a side entrance of Lorimar Street.