Charles Martin is a senator from Alderney City, State of Alderney in Grand Theft Auto IV.
Description
He supports giving greater authority to border security. He has a "history of corrupt business practices" such as embezzlement of state funds (1997), tax evasion (2000) and fraud (2003), but remains in office. He also has ties with the Liberty City underworld, supposedly to the Gambetti Family, helping them to eradicate foreign criminals.
LCPD Database record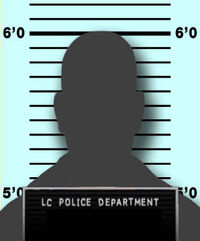 | | |
| --- | --- |
| Surname: | Martin |
| First Name: | Charles |
| Age: | 51 |
| Place of Birth: | Alderney City, Alderney |
Affiliations:

Linked to Organized Crime throughout Liberty City.

Criminal Record:

1997 - Embezzlement
2000 - Tax Evasion
2003 - Fraud
Notes:

History of corrupt business practices.
Ties to the Liberty City underworld.
Alleged misappropriation of state funds.
Trivia
Ad blocker interference detected!
Wikia is a free-to-use site that makes money from advertising. We have a modified experience for viewers using ad blockers

Wikia is not accessible if you've made further modifications. Remove the custom ad blocker rule(s) and the page will load as expected.