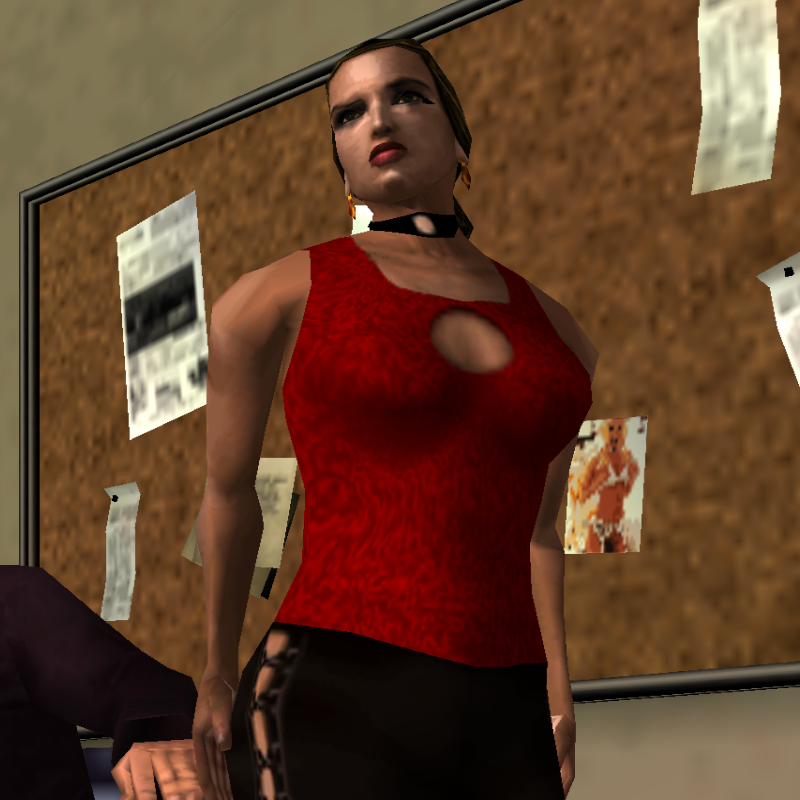 Cheryl is a minor character in Grand Theft Auto: Liberty City Stories.
DescriptionEdit
Cheryl is a prostitute who appears in the mission Hot Wheels. Cheryl is known to work for Vincenzo Cilli at his warehouse in Atlantic Quays in Portland Island. She is seen performing oral sex on Vincenzo, while he is talking to his mother on the phone, which disgusts Toni.
Mission AppearancesEdit
GTA Liberty City Stories
She closely resembles Maria, leading to the fact that some players actually thought Maria was a prostitute.