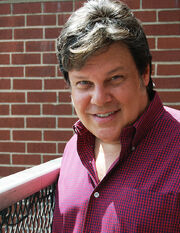 Chris Phillips (born February 26, 1958 in New York City, New York) is a American executive album producer, writer, voice actor, composer, screenwriter, producer, actor, singer, and consulting producer who voiced El Burro and Marty Chonks in Grand Theft Auto III. He has done voice work in three Rockstar Games' video games such as Red Dead Revolver, Max Payne and Max Payne 2: The Fall of Max Payne. He is best known for voicing various characters in few films, video games, and TV shows.
External Links
Ad blocker interference detected!
Wikia is a free-to-use site that makes money from advertising. We have a modified experience for viewers using ad blockers

Wikia is not accessible if you've made further modifications. Remove the custom ad blocker rule(s) and the page will load as expected.