Are you looking for Cindy a waitress at Maisonette 9?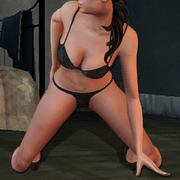 Cindy appears as one of the dancers in the Maisonette 9. If Luis impresses her on the dance floor they will go to the bathroom and have sex. They will exchange phone numbers afterwards, and Luis can call her or she sometimes call him to invite him to her house for a Booty Call.
Cindy lives on Liberty Lane in Little Italy, Algonquin in the building next door to Kiki Jenkins, one of the Girlfriends in GTA IV.
Ad blocker interference detected!
Wikia is a free-to-use site that makes money from advertising. We have a modified experience for viewers using ad blockers

Wikia is not accessible if you've made further modifications. Remove the custom ad blocker rule(s) and the page will load as expected.