This article or section contains insufficient information and is considered as a Stub. You can help GTA Wiki by expanding it as much as you can.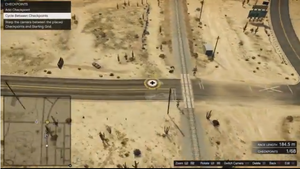 The Content Creator is a new feature that will be released with Grand Theft Auto Online. The Content Creator allows players to make their own custom maps in game modes such as Races and Deathmatches. Rockstar also hinted that there is the possibility of creating missions in the future as well.
Trivia
The feature was first introduced in Midnight Club 3, another Rockstar game.