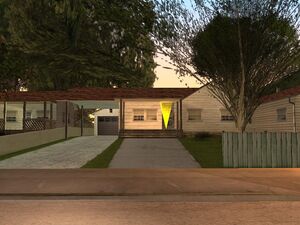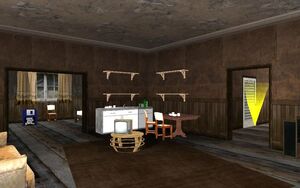 Name:
Dillimore Safehouse
Price:
$40,000
Location:
On the eastern end of the small town of Dillimore in Red County.
Garages:
1 (2 cars)
Helipad:
No
Stories:
1
Interior Appointments:
Modest
Previous Possessor:
Unknown
Info:

Random pedestrians can often be found sitting on the steps by the front door.

This is the best choice to save your game to complete the mission First Date.