"The guys upstairs said they could use a hand with a small-time pusher named Frederico. He's been using more of their product than selling it, which is bad for business."
Dirty Laundry is a mission in Grand Theft Auto Advance, given to protagonist Mike by Vinnie from Momma's Restaurant in Saint Mark's, Portland Island, Liberty City.
Mission
Vinnie informs Mike that the Mafia (likely the Leone Family) want a local drug pusher, Federico, taken out for using more of their product than he sells. Mike, realising he needs a weapon, heads to Ammu-Nation and purchases a pistol. He then chases down Federico, who is in Trenton. Mike kills Federico and is paged by Vinnie, asking him to return to the restaurant.
Post Mission Pager Message
Vinnie: Come back to the restaurant, Mike. We need to secure transportation. Vinnie.
Reward
The reward for completing the mission is $1,000 and unlocking the mission Hot Wheels.
Video Walkthrough
GBA Version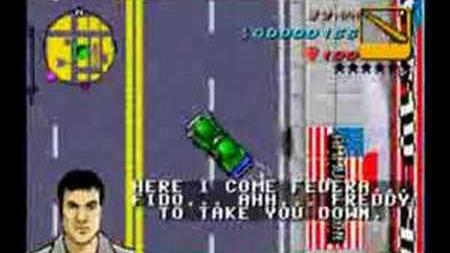 Trivia