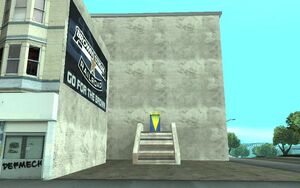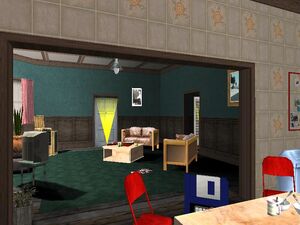 Name:
Doherty Safehouse
Price:
$20,000
Location:
Across the street (north) from the driving school in Doherty, a block (south) from the Doherty Garage.
Garages:
No
Helipad:
No
Stories:
1
Interior Appointments:
Modest
Previous Possessor:
Unknown
Info:

CJ always faces backwards when he walks out this safehouse.

It is the best choice to save your game when trying to complete the Driving School since it's just in front.