"Deathmatch in the sloping backyards, parking lots, and loading bays between Spanish Ave and Vinewood Blvd in Downtown Vinewood. No matter how many participants get shot, the leading cause of death here will still be overdose"
―-Match description
Downtown is a Team Deathmatch featured in Grand Theft Auto Online.
The deathmatch takes place in Downtown Vinewood and is available for up to 8 players, unlocked at rank 15.
Map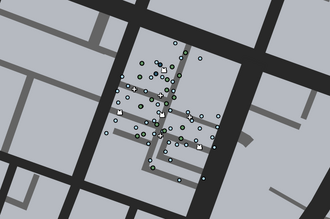 Ad blocker interference detected!
Wikia is a free-to-use site that makes money from advertising. We have a modified experience for viewers using ad blockers

Wikia is not accessible if you've made further modifications. Remove the custom ad blocker rule(s) and the page will load as expected.