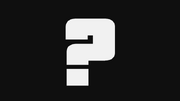 Mr. White
is a character in the
Grand Theft Auto IV
episode
The Lost and Damned
.
White acts as the therapist of congressman Thomas Stubbs. During the mission Off Route, Stubbs says that he has been meeting Mr. White since he was seven. Mr. White may be a reference to Harvey Keitel's character of the same name, in the Quentin Tarantino movie, Resevoir Dogs.
Ad blocker interference detected!
Wikia is a free-to-use site that makes money from advertising. We have a modified experience for viewers using ad blockers

Wikia is not accessible if you've made further modifications. Remove the custom ad blocker rule(s) and the page will load as expected.