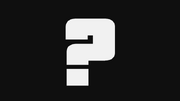 Dragan was a soldier during the Bosnian Wars and in the same fifteen man squad as Niko Bellic, Florian Cravic, Darko Brevic, Goran, Mijo and Dmitar. He was killed, alongside eleven of his fellow squad members, after Darko sold the squad out to the enemy for a mere $1,000.
Ad blocker interference detected!
Wikia is a free-to-use site that makes money from advertising. We have a modified experience for viewers using ad blockers

Wikia is not accessible if you've made further modifications. Remove the custom ad blocker rule(s) and the page will load as expected.