This article or section contains insufficient information and is considered as a Stub. You can help the GTA Wiki by expanding it as much as you can.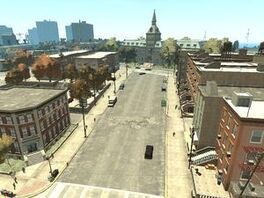 Edison Avenue is a two-way street in Alderney that begins at Vitullo Avenue and ends at Babbage Drive.
Trivia
This street could possibly be named after the late scientist, Thomas Edison.
Ad blocker interference detected!
Wikia is a free-to-use site that makes money from advertising. We have a modified experience for viewers using ad blockers

Wikia is not accessible if you've made further modifications. Remove the custom ad blocker rule(s) and the page will load as expected.