"All your friends are going East in search of the last un-gentrified patch of turf in the country, and you're heading West. Load up a so-uncool-it's-cool Sedan, and race toward Little Seoul. Lots of straights and a few tight turns at the end of this point to point track."
―Description
Embracing America is a Land Race in Grand Theft Auto Online. It is available for up to 16 players and restricted to sedans. The race was added in the I'm not a Hipster Update. Vehicle selection is restricted to the Warrener.
Map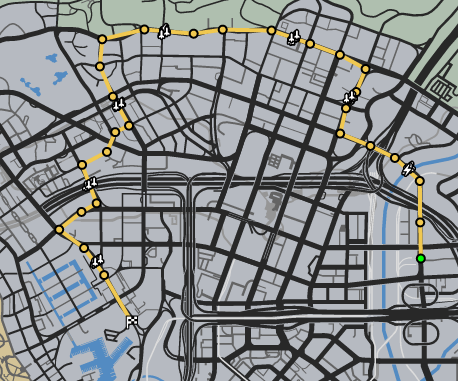 Trivia
Ad blocker interference detected!
Wikia is a free-to-use site that makes money from advertising. We have a modified experience for viewers using ad blockers

Wikia is not accessible if you've made further modifications. Remove the custom ad blocker rule(s) and the page will load as expected.