"In early 1980s Vice City, if you got caught in an extramarital affair with your wife's aerobics instructor, there was only one man to turn to: Fernando Martinez. Fernando brought make-up and make-out music to all of Vice City's lovers. Impassioned with the spirit of emotionally charged anthems by artists like Cutting Crew and Mister Mister."
― GTA Vice City Website
Emotion 98.3 is a radio station hosted by Fernando Martinez (voiced by Frank Chavez) in Grand Theft Auto: Vice City and by Lionel Makepeace (voiced by Steve Stratton) in Grand Theft Auto: Vice City Stories.
Description
The station plays power ballads. As with all of the music radio stations in GTA Vice City, an album of songs from the station is available separately or as part of the Grand Theft Auto: Vice City Official Soundtrack Box Set.
As a note, "Crockett's Theme" by Jan Hammer is a reference to Miami Vice, since it is the theme for James "Sonny" Crockett. This piece of music appeared in a Miami Vice episode in 1984, but was released via the Miami Vice II soundtrack album at the very end of 1986.
Emotion 98.3 sponsored several Hotring Racers and Bloodring Bangers in 1986.
GTA Vice City Playlist
Songs marked with * don't appear in the 10th Anniversary Edition
GTA Vice City Stories Playlist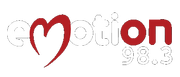 Videos
Trivia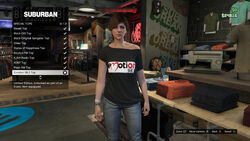 See Also