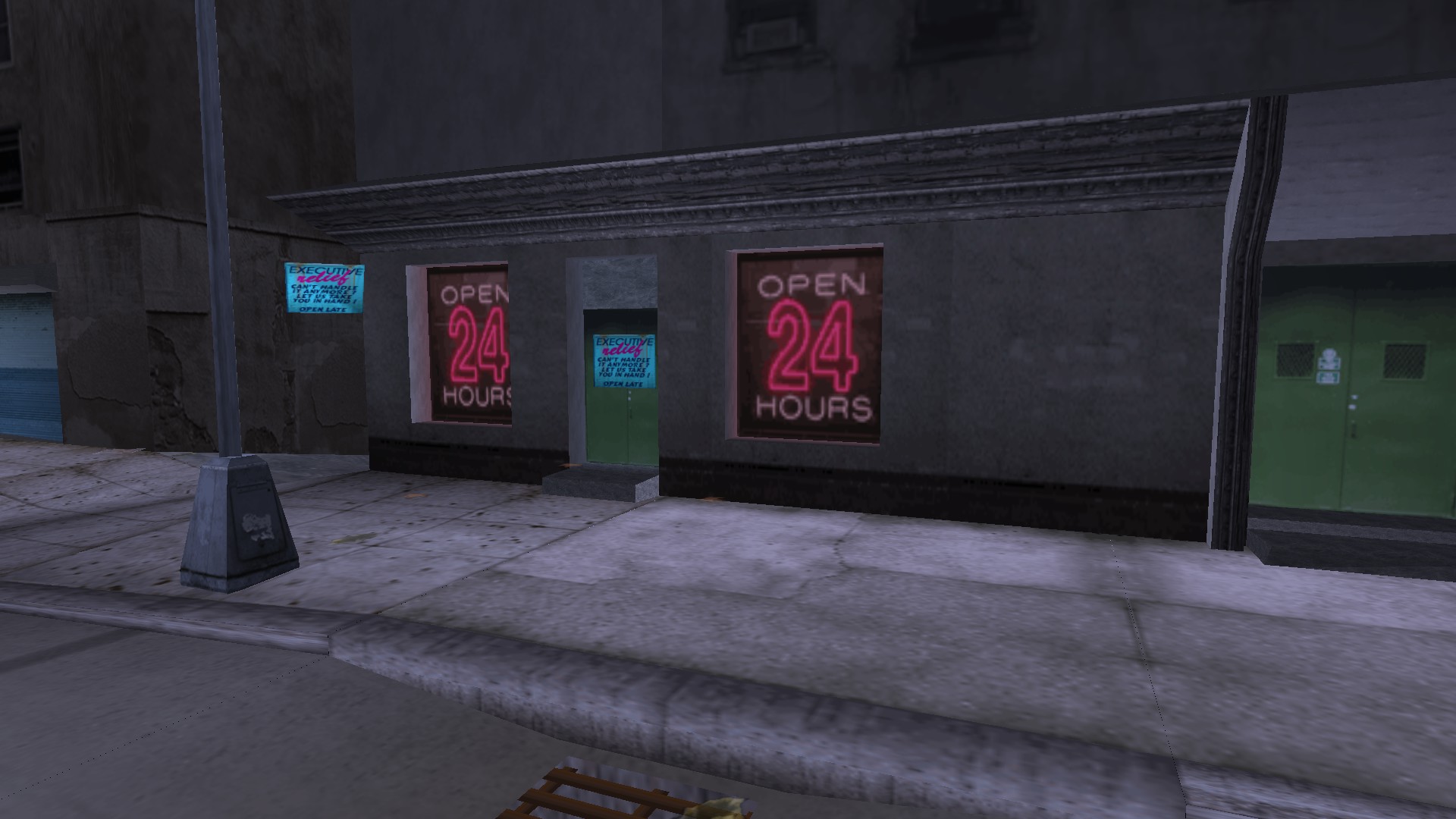 Executive Relief is an adult shop in the Red Light District on Portland Island, Liberty City in 2001. It sells sex toys, magazines, tapes and DVDs. The store's motto is:Can't handle it anymore? Let us take you in hand! Open late! The store is open 24 hours and a little song can be heard inside the store.
Ad blocker interference detected!
Wikia is a free-to-use site that makes money from advertising. We have a modified experience for viewers using ad blockers

Wikia is not accessible if you've made further modifications. Remove the custom ad blocker rule(s) and the page will load as expected.