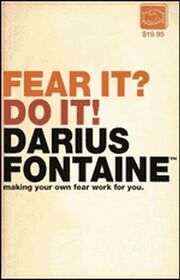 Fear It? Do It! is self-help book written by Darius Fontaine.
Description
The book is based around "Inversion Therapy" (not inversion therapy) meant to help people face their phobias by telling the reader to subject themselves to their fear so they can overcome it. The subtitle of the book is "Making your own fear work for you". The book is also advertised on its website.
The cost of the book is $19.95.