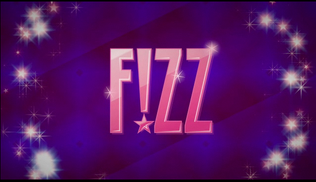 Fizz! is a celebrity gossip show that appears on the TV and Radio (on WKTT ) in Grand Theft Auto IV and features hot topics such as Chloe Parker and Tony McTony. It is hosted by Jane Labrador, Marcel LeMuir (a "fat, gay and bitchy!" stereotype) and Jeffron James. Reporter Helen Retriever is also mentioned.
The Show's slogan is "From Vinewood to Liberty City, if a celebrity eats it, drinks it, pukes it or snorts it, Fizz! is always there". Fizz! is also featured in a recent trailer for The Ballad of Gay Tony.
"Fizz!" is a play on the word jizz, a slang term for semen.
Radio Show
The show that appears on WKTT in GTA IV has two parts i.e. two episodes the topics discussed on each show are as follows:
Episode 1
The hosts talk about the film Dragon Brain including a brief chat with child star Christopher Tibbutz. Chris enthusiastically discusses picking up a drug habit and arrogant attitude from his director, and even being molested by adult actor Owen McBarbine, who plays the wizard in the film. The reporters also mention an actor named Clyde Letter, who had recently killed a family father in one of his several DWIs.
Marcel and Jayne interview 80's synthpop star Migellin.
The hosts talk to comedian Ricky Gervais about his experiences in America, The Relax Power X Motorized Scooter and the recent DUI arrest of Cloe Parker.
Episode 2
The hosts talk about theater actress Gloria Unsworth and her show "Middleage" being cancelled
The hosts address the issue of "indecent performances" at the Perestroika Club in Hove Beach including a reaction to this criticism from the club's MC.
The hosts talk about the tragic death of actor Wayne Tearson, weeping at first but eventually condemning his fashion sense out of jealousy of his success, which they call the "whole premise of this show!".
Jayne chats to comedian Katt Williams at a public protest about the price of drugs in the city.
The hosts talk about illusionist Brian Vesuvius and his latest stunt - making his junk disappear between his legs and an upcoming stunt whereby he plans to shrink his head to half its size.
The hosts talk to nightclub mogul Larissa Slalom about a new nightclub she plans to open in Liberty City.