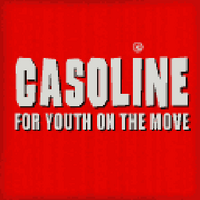 "Gasoline, for youth on the move."
―Slogan
Gasoline is a business in Liberty City in 2001, either a gas retailer or a clothing company (based on the real-life "Diesel" brand). Ads can be seen all over the city, most of them being in Belleville Park and Newport. The company was called "Petrol" in the beta version.
Trivia
When looked at from far, some Gasoline signs say "Petrol", but it turns into "Gasoline" when you get closer.
Gallery