"Motorbike race starting in the narrow canyon roads of chichi Rockford Hills, and ending in wide boulevards of scuzzy Downtown Vinewood. Point to point with an opportunity to take flight."
―-Race description
Going Down is a Bike Race featured in Grand Theft Auto Online. It is available for up to 8 players. Players must race from the northern side of the Vinewood Hills through Rockford Hills then onto city streets finishing on the freeway overbridge heading into downtown.
Map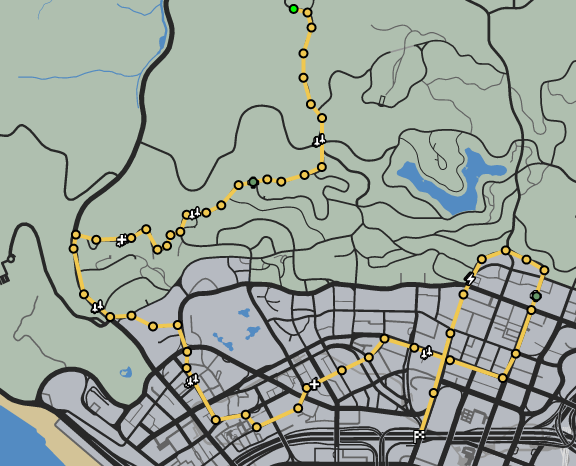 Gallery
Trivia
Ad blocker interference detected!
Wikia is a free-to-use site that makes money from advertising. We have a modified experience for viewers using ad blockers

Wikia is not accessible if you've made further modifications. Remove the custom ad blocker rule(s) and the page will load as expected.