"Probably the best thing to do out here after tripping on peyote or snake venom. Deathmatch that works best with teams making use of big boulders, Joshua trees, and narrow dirt tracks of the Senora National Park. Should keep the vultures happy."
―-Match description
Grit is a Team Deathmatch featured in Grand Theft Auto Online.
Map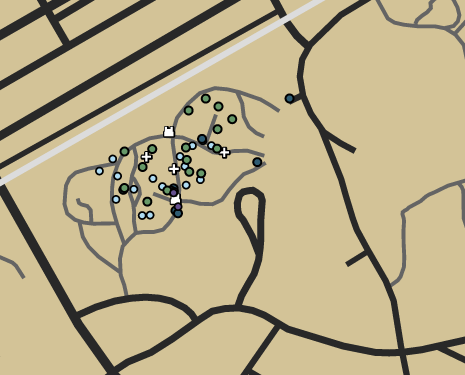 Gallery
Trivia
Ad blocker interference detected!
Wikia is a free-to-use site that makes money from advertising. We have a modified experience for viewers using ad blockers

Wikia is not accessible if you've made further modifications. Remove the custom ad blocker rule(s) and the page will load as expected.