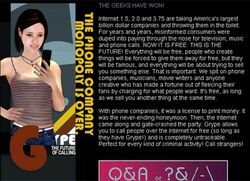 grype.org is the website for the Grype internet telephone company in Grand Theft Auto IV, which claims to be bringing major phone companies down with its service. It is an obvious parody of Skype. The product is not available in the game.
Ad blocker interference detected!
Wikia is a free-to-use site that makes money from advertising. We have a modified experience for viewers using ad blockers

Wikia is not accessible if you've made further modifications. Remove the custom ad blocker rule(s) and the page will load as expected.