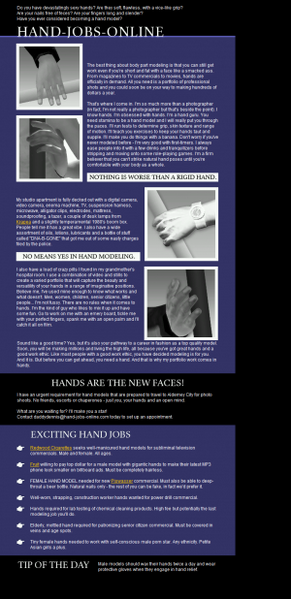 hand-jobs-online.com is a website on the Internet in Grand Theft Auto IV, about becoming a Hand Model. Like many other things in the Grand Theft Auto series, the website has a lot of sexual innuendo in it. The host of the website who is not named also seems to be a pervert with a hand fetish. At the bottom of the site there is a list of possible jobs going at the moment for a hand model. It also refers to the sexual act of a hand job.
Ad blocker interference detected!
Wikia is a free-to-use site that makes money from advertising. We have a modified experience for viewers using ad blockers

Wikia is not accessible if you've made further modifications. Remove the custom ad blocker rule(s) and the page will load as expected.