"Because driving around Rockford Hills in nice cars is too mainstream, and going through Vespucci Beach in low riders is kinda yesterday - a Compact class race back and forth over the Los Santos Freeway and in and out of the Casino parking lot. Lap track in East Vinewood."
―Description
Hip to be Cool is a land race in Grand Theft Auto Online. It is available for up to 8 players in compact class vehicles only. It was added in the I'm Not a Hipster Update. Vehicle selection is restricted to the Rhapsody. Players race around a short circuit with a figure-eight style crossover around East Vinewood and Downtown Vinewood including the carpark at the Vinewood Casino. 
Map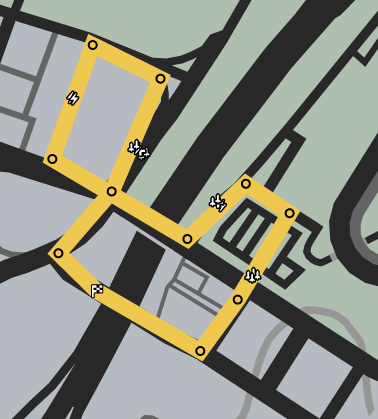 Ad blocker interference detected!
Wikia is a free-to-use site that makes money from advertising. We have a modified experience for viewers using ad blockers

Wikia is not accessible if you've made further modifications. Remove the custom ad blocker rule(s) and the page will load as expected.