"Do you love riding horses? Now is the time for your baptism of fire on horseback amid the whizz and bang of flying bullets!"
―Description
Horseback Hell is a Rockstar Verified Deathmatch in Grand Theft Auto Online, and is based in the west of Vinewood Hills, in La Fuente Blanca, a horse training/riding center.
It features many vehicles, including Patriot, Gang Buritto, Speedo, Trashmaster, Fieldmaster, Surfer, Lawnmower and Bison, many army trailers are also found around site.
Map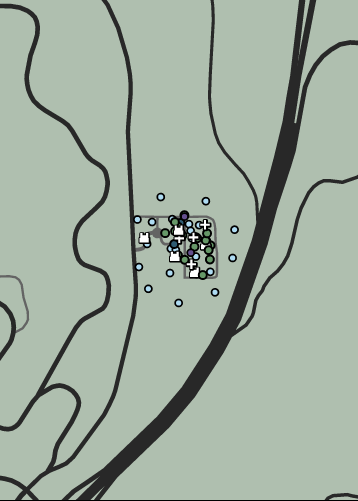 Ad blocker interference detected!
Wikia is a free-to-use site that makes money from advertising. We have a modified experience for viewers using ad blockers

Wikia is not accessible if you've made further modifications. Remove the custom ad blocker rule(s) and the page will load as expected.