"Some tight turns in this off-roader lap race in the Grand Senora Desert. You'll go over dirt roads, narrow paths, paved sections, and jumps as you pass the Redwood Lights Track and the Rebel Radio radio tower."
―Description
In Harmony is a Land Race in Grand Theft Auto Online. It is available for up to 8 players for off-road vehicles only.
Map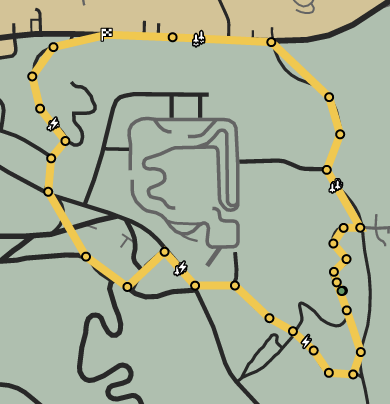 Ad blocker interference detected!
Wikia is a free-to-use site that makes money from advertising. We have a modified experience for viewers using ad blockers

Wikia is not accessible if you've made further modifications. Remove the custom ad blocker rule(s) and the page will load as expected.