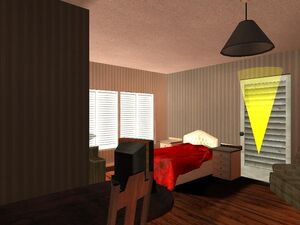 Name:
Jefferson Safehouse
Price:
$10,000
Location:
In Jefferson, the heart of Ballas country, just east of Glen Park, Los Santos.
Garages:
No
Helipad:
No
Stories:
1
Interior Appointments:
poor
Previous Possessor:
Unknown (In the mission Drive-By, a Ballas gang member is seen fixing a car parked on the driveway of the safehouse)
Info:

Caution: Carl is subject to attack by enemy gang members when approaching or exiting this house.

This house is ideal for starting Big Smoke's missions.