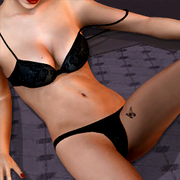 Jojo is a member of the Maisonette 9 club. She resides in the Lancaster area of Algonquin, Liberty City. In The Ballad of Gay Tony, she may be available on the club dancefloor for Luis to dance with. If she is impressed with his dancing, she will have sex with him in the bathroom, before exchanging numbers. He can then call her for a booty call.
Ad blocker interference detected!
Wikia is a free-to-use site that makes money from advertising. We have a modified experience for viewers using ad blockers

Wikia is not accessible if you've made further modifications. Remove the custom ad blocker rule(s) and the page will load as expected.