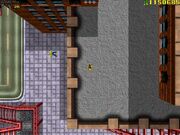 Keith Ham Yel Tun is a character in Grand Theft Auto, who works for Uncle Fu in San Andreas. When the protagonist goes to him for questioning, Tun explains that he failed Uncle Fu and wants to commit suicide. He does so, by jumping off the roof of the building he is on, falling to his death. The protagonist then collects the necessary items.
Trivia
Ad blocker interference detected!
Wikia is a free-to-use site that makes money from advertising. We have a modified experience for viewers using ad blockers

Wikia is not accessible if you've made further modifications. Remove the custom ad blocker rule(s) and the page will load as expected.