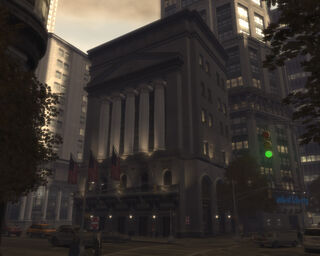 The Liberty City Stock Exchange (abbreviated LCSE) is a stock exchange featured in Grand Theft Auto IV.
DescriptionEdit
It is located in The Exchange, Algonquin. The building itself is inaccessible to the player and plays no role ib the storyline whatsoever.
InfluenceEdit
It is an exact replica to the New York Stock Exchange in New York City.