"Ever wondered why the collective noun for a large group of helicopters is a 'death wish'? Find out with this small-scale, shallow-turning race for up to 30 willing martyrs above the Great Ocean Highway."
―Description
Lift Off is an Air Race featured in Grand Theft Auto Online for the PS4/Xbox One only. It is available for up to 30 players.
This race was added in the initial release of GTA V for 8th generation consoles and has not been made available for PS3 or Xbox 360 versions of the game. 
Map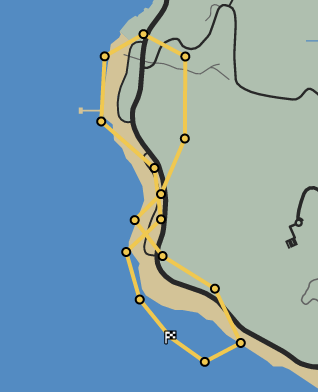 Ad blocker interference detected!
Wikia is a free-to-use site that makes money from advertising. We have a modified experience for viewers using ad blockers

Wikia is not accessible if you've made further modifications. Remove the custom ad blocker rule(s) and the page will load as expected.