Los Santos Department of Consumer Affairs
Talk

0
Share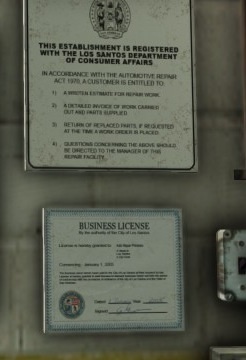 The Los Santos Department of Consumer Affairs is a public service department that deals with the job and career industry of Los Santos. Their certificates can be seen hanging on the walls of multiple businesses across Los Santos, which indicates that the workplaces are approved. They also have a set of guidelines for the business managers when treating their employees.
Ad blocker interference detected!
Wikia is a free-to-use site that makes money from advertising. We have a modified experience for viewers using ad blockers

Wikia is not accessible if you've made further modifications. Remove the custom ad blocker rule(s) and the page will load as expected.