Luther Austin is a character in Grand Theft Auto IV. He works as a presenter on the CNT television show The Serrated Edge.
Biography
Austin, originally from the Midwest, is a long-term alcoholic, and has a very bad relationship with the LCPD, assaulting an officer with a fishing pole in 2003. The LCPD holds a clear dislike for Austin, adding on his LCPD record a note that tells people to beat Austin if they see him around Liberty City.
LCPD Database record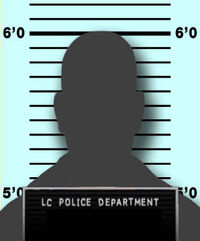 | | |
| --- | --- |
| Surname: | Austin |
| First Name: | Luther |
| Age: | 46 |
| Place of Birth: | Midwest |
Affiliations:
Criminal Record:

1998 - Driving While Intoxicated
1999 - Public Intoxication and Disorderly Conduct
2003 - Assault On A Police Officer
2005 - Driving While Intoxicated
Notes:

Works as a presenter on the TV show "The Serrated Edge"
Long-term alcoholic with a history of violent behavior.
Assaulted a police officer with a fishing pole in 2003.
If you see him, beat him.
Trivia
Ad blocker interference detected!
Wikia is a free-to-use site that makes money from advertising. We have a modified experience for viewers using ad blockers

Wikia is not accessible if you've made further modifications. Remove the custom ad blocker rule(s) and the page will load as expected.