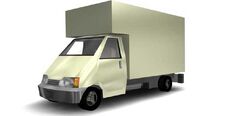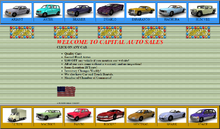 The Luton is a van/truck that was never released in Grand Theft Auto III but is featured on the Capital Autos website.[1] Its cargo box is very similar to that of the Mule, but it resembles a European 1986-1994 Ford Transit rather than an American Ford E-Series (like the Mule). It can be assumed the Luton is a predecessor of the Mule, given both vehicles share this design trait.
The name is presumably taken from "luton", a British terminology for a box truck with an overhanging peak, which the Luton and the Mule feature.
It is unknown if in the development of GTA III were Mr. Wongs and Triad Fish Van based on Luton or if they were always based on Ford E-Series.
References