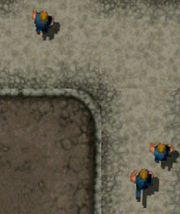 Mad Island is a place in the Industrial zone of Anywhere City. It's located in the northwest corner of the Industrial District. There is also an unknown gang which shoot at Claude Speed on sight. The Russian Mafia also has a small territory.
It was added in the free PC and Dreamcast release of Grand Theft Auto 2, and does not appear in any other version of the game.
Ad blocker interference detected!
Wikia is a free-to-use site that makes money from advertising. We have a modified experience for viewers using ad blockers

Wikia is not accessible if you've made further modifications. Remove the custom ad blocker rule(s) and the page will load as expected.