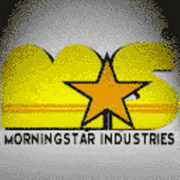 The Morningstar Industries is a company that appears in Grand Theft Auto III. The function of the company is unknown. Advertisements for it can be seen around the city. The company's headquarters is located in the Morningstar Building.
Influences
Curiously there is a company in Chicago called Morningstar, Inc., which could be the company this is based on.
Ad blocker interference detected!
Wikia is a free-to-use site that makes money from advertising. We have a modified experience for viewers using ad blockers

Wikia is not accessible if you've made further modifications. Remove the custom ad blocker rule(s) and the page will load as expected.